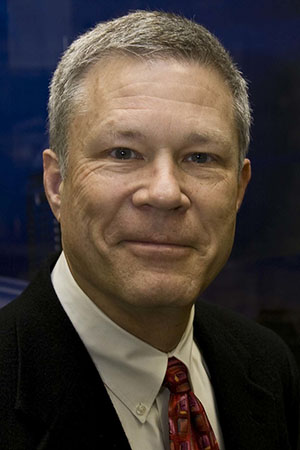 What is your background and experience?
I am the owner of Sweitzer Productions which provides reporting, video and still photography services, as well as editing, writing and field production. Clients include 60 Minutes, CBS Sunday Morning, CBS News, 48 Hours, The Letterman Show and several Indianapolis based TV shows.
Since 1997 I have taught courses for the Journalism Department at Indiana University Purdue University Indianapolis. I received the campus-wide, Chancellor's Award for Excellence in Teaching, their highest honor for an adjunct faculty member.
I am a former president of the National Press Photographers Association and have received their Sprague Award, the organization's highest honor. For almost twenty years I have chaired the NPPA's Advanced StoryTelling Workshop.
Prior to starting my own business, I worked for thirty-five years in local TV news in Indianapolis and Louisville. My titles included photographer, producer, chief photographer and news operations manager. In those capacities, I supervised a photography staff of 25, was awarded the title of Indiana News Photographer of the Year and supervised WISH TV's 2008 Super Bowl coverage in Miami, field produced Katrina coverage from Gulfport, supervised post 9/11 coverage in NYC, for 20 years, supervised remote political convention coverage, and traveled the world from Nicaragua to China.
How did you learn photography?
My father introduced me to photography. I became hooked watching images magically materialize from the "soup" in his darkroom under the basement stairs. I went on to earn a degree on Photographic Journalism from Earlham College in Richmond, Indiana and a Masters in Journalism from Indiana University.
What inspired you to become a photojournalist?
Dad always had photography books in the house; one, Family of Man still stand out. In college, I carefully studied the work of the photographers who worked for Life Magazine. As my involvement with the NPPA grew, I actually had the chance to meet and study the work of many of the best photographers and videographers in the world,
What is your most memorable experience as a photojournalist?
Documenting the Indiana Lion's Club as they drove donated fire trucks and ambulances from Indianapolis to Guatemala. I'll never forget shooting video from the top of a fire truck as an entire town turned out for a brass band welcoming parade. That fire truck was replacing the town's only fire truck, a pick-up with 50 gallon drums of water in the back.
What would you like to forget about your experiences as a photojournalist?
Having the honor of introducing many of the world's greatest photographers at the NPPA's 50th anniversary gala and butchering many of their names. It's a long story but it was VERY embarrassing.
What is your advice to young people about preparing for a career in photography or photojournalism?
DON'T DO IT! unless you can't imagine doing something else. If you can't be talked out of it, don't accept "No." for an answer. Be willing to continually learn and evolve. Embrace new technologies and learn to master them. The tools of the business continue to evolve but the basic tenants of good storytelling haven't changed much since the camp fire stories of our cave dwelling ancestors.
From your perspective as a leader in photojournalism, what do you see as the future of photojournalism? Are the best days behind or ahead of us? Why?
I think there will always be a place for people who are good visual storytellers. Studies conducted by the NPPA and the University of Missouri prove that people can tell the difference between professional and amateur productions and they prefer the work of professionals.
The industry/business/profession is definitely evolving. "Best days" is relative. Video and photo journalists of today and tomorrow won't have the kinds of experiences I enjoyed but they will have their own unique opportunities and experiences. They aren't better or worse, they are just different.
In my 40 years in the business we went from film to video to digital to high definition. The one thing all those formats had in common was that they involved two dimensions. With introduction of virtual and augmented reality, comes the potential to tell stories in three dimensions.
What an exciting time. The old rules don't apply and the new rules are being written NOW.
Anything else you would like to write about photojournalism or visual communication in general?
When I was in grade school and high school, no one ever told me it might be possible to have a career and earn a living taking pictures and telling visual stories. I had to discover that myself. My mother cried when I told her I wanted to be a photographer. She said, "You'll never be able to earn a living doing that." It wasn't easy but I proved her wrong. For those who are talented and who won't take "No." for an answer, it's STILL possible.